This magazine was a project to my University. The objective was to create a magazine using (for editoration) the software Adobe Indesign CS3/CS4. For graphic part was used Adobe Illustrator CS3/CS4.
Briefing Roda Mundo Magazine

Objective: Publishing information about routes, places and trends around the world.
In this edition, has been chosen as the main theme the most charming city in the world: Paris, to celebrate the year of France in Brazil 2009.

Features:
- Trend for travelers and lovers of the tours around the world
- Attractive
- Elegant
- Charming
- Neither expensive nor cheap
- Modern

Quality: Exclusive photos (by myself), "reader-friendly" (text + images, ventilated areas to provide a harmony).

Format: Portrait - 21 x 27.5 cm

Type of paper (cover): glossy 120g/m2

Type of paper (inside pages): matte coated 75g/m2

Number of pages: 104

Structural's content:

- Cover
- Double Advertising
- Index
- Letter from the Editor
- Staff
- Cover of the first section: Amsterdam
- Double Advertising
- Cover of the second section: Wheel World Cuisine
- Cover the third section: Alternative Brussels
- Cover of the fourth section: Art Wheel World
- Cover the fifth section: Cover - Paris
- Cover the sixth section: Fashion Wheel World
- Cover of the seventh section: Alternative Maastricht
- Cover the eighth section: Has It
- Simple Advertising
- Back cover
* All Advertising were created by me.
* All images are mine.
* RM Roda Mundo was created by me, as the logo too.

Typography:

Cover - Helvetica Neue, Didot
Logo Magazine: Didot

Inside - Arial Narrow
(numbering and names of the sections: Helvetica Neue)

The follow images are part of the magazine. I could not upload all of them because are 104. But you can have an idea about this project.
Thanks a lot.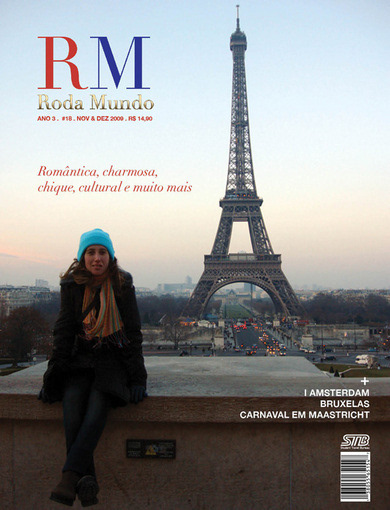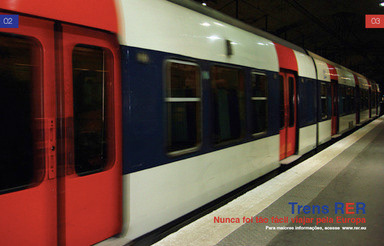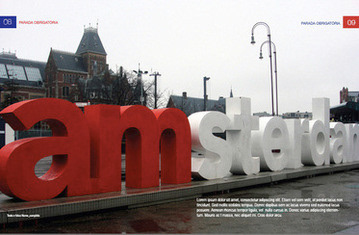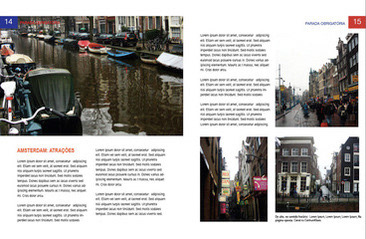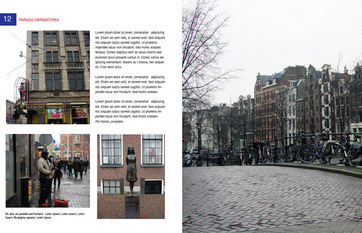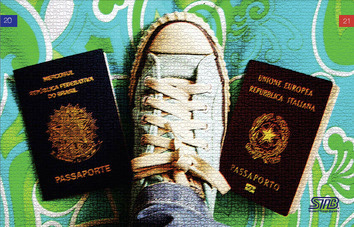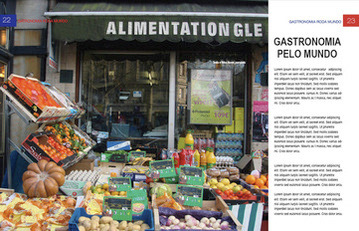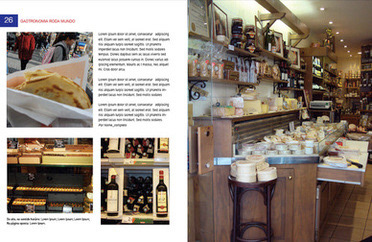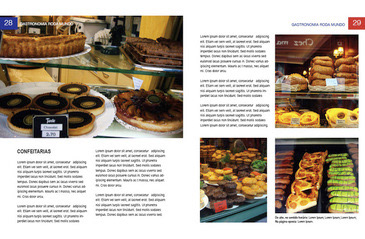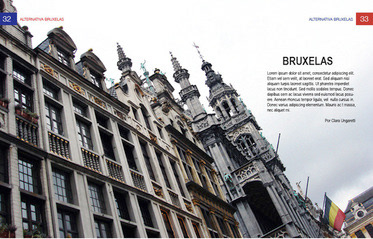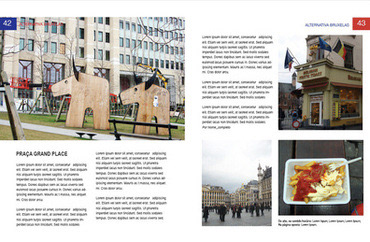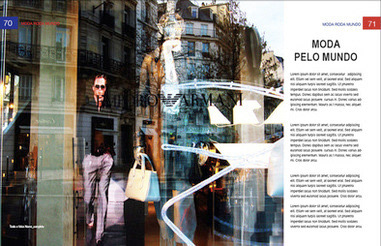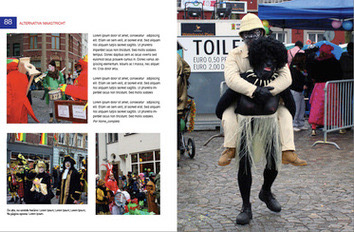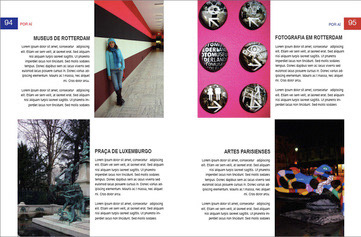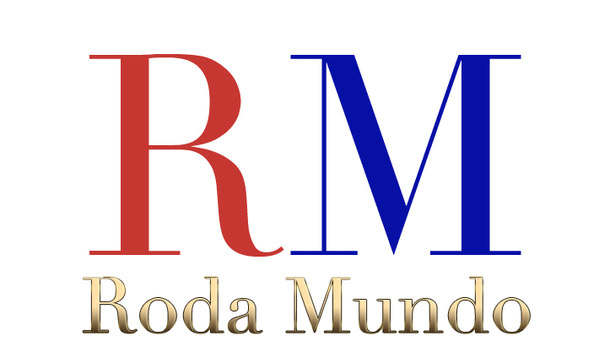 I created this logotype for this magazine. Roda Mundo is the name of it (It is in Portuguese), and means moving around the world, something like you moving around the world, on the road, traveling a lot.
These colors are special for the french edition (in that year was "the year of France in Brazil"). The colors blue and red are reference to the french flag. The gold color is to mention the noble, the royal french qualities. The typography with serifs mentions the same qualities, as well is elegant, which is one of the main features of this magazine.